We have good news, Hanta who has, for 7 years, been the director of the Akany Avoko Faravohitra (AAF) refuge for women in Madagascar moves on from there to become the director of Akany Avoko Ambohidratrimo (AAA), the children's centre where she herself grew up as an orphan.
Even though she is moving on to be director of the bigger centre, she deeply cares for those who live at Akany Avoko Faravohitra. Hanta will help the new director get started and will continue to visit the girls to give them support and encouragement on their life journeys.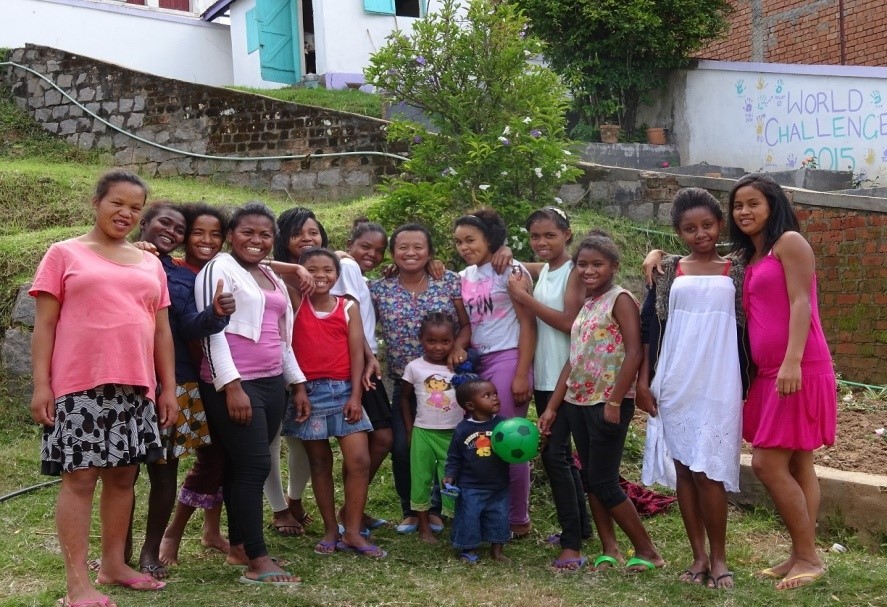 Money for Madagascar will continue to support both AAF and AAA and are very happy to continue sharing ongoing news, contact, support with both those centres.
Hanta is a brave woman who overcame a difficult childhood. She was born in 1981 and became an orphan at the age of 7. She was cared for by her grandmother but later, sadly, was placed in an orphanage (Akany Avoko Ambohidratrimo) along with one of her sisters. Despite a difficult start, with the care and support of the Akany Avoko staff, in 2006 she managed to gain a Masters degree in Social Work.
In 2015, she was appointed director of Akany Avoko Faravohitra. The centre had been closed before she took over but Hanta worked hard, starting with the rebuilding and then preparing all the administrative paperwork. The place reopened in March 2016 and has gone from strength to strength. Hanta has developed various collaborations with different national and international partners, including UWI.
During her time at AAF 368 vulnerable children – mainly girls – have been cared for at the centre. So far, 295 girls have been educated in schools around the centre, 40 young people have partaken of vocational training, with 29 girls obtaining state diplomas. Others were trained at the centre itself.
When Hanta arrived at the centre, there were only 2 educators on the staff, now there are 14 permanent educators. Renovations have been carried out at the centre including transforming the old garage into a library and meeting room, also toilets were built for both children and staff and biogas was installed. The dormitories, dining hall and the micro-enterprise café have all been set up and are fully equipped.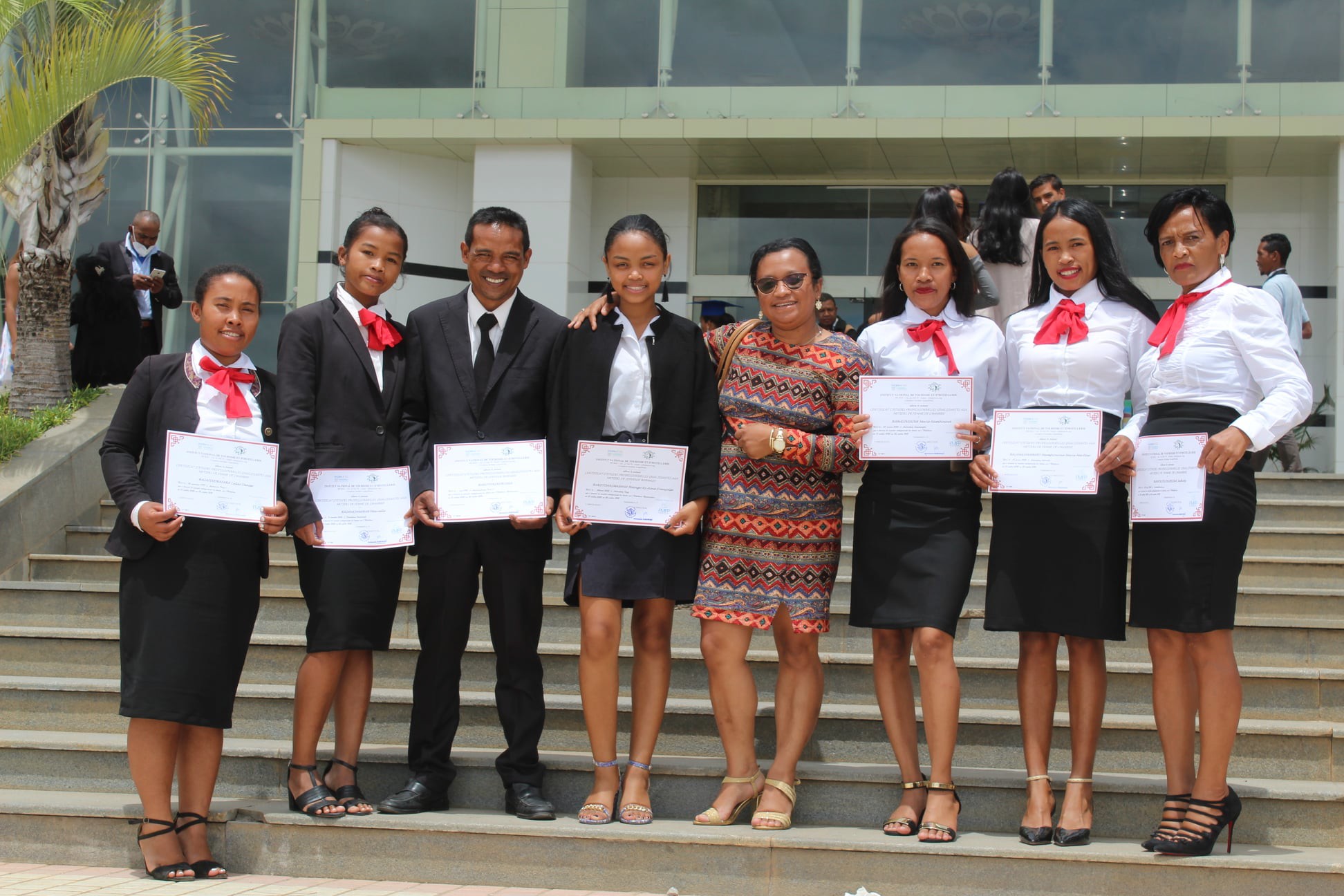 The children are receiving excellent spiritual development and a good education, this is an solid start in life for them and the successes of the children attest to the wonderful work done by all at Akany Avoko Faravohitra. These children will thrive and grow into beautiful adults ready to contribute positively to life in Madagascar.
As the cost of living crisis squeezes Madagascar very hard Hanta would deeply appreciate the on-going love and prayers, and practical support from Wales and from any members who wish to stay with her on the next stage of her mission.