What's your dream? What do you hope for?
Jen Bishop, a loving mum in Malawi, dreams of her children being able to have the education they deserve. Her hard-working boys have earned places at top colleges – but Jen cannot afford to send them both.
No mum should have the heartbreaking
choice of which child to educate and which one will miss out on their dreams.
Around the world, soaring costs of food and essentials are crushing dreams, keeping people in desperate poverty. In Malawi, food, fuel, fertiliser and school fees have doubled in price in the last 12 months. The climate crisis means farmers are struggling to survive. Devastated by droughts, floods and storms, harvests fail.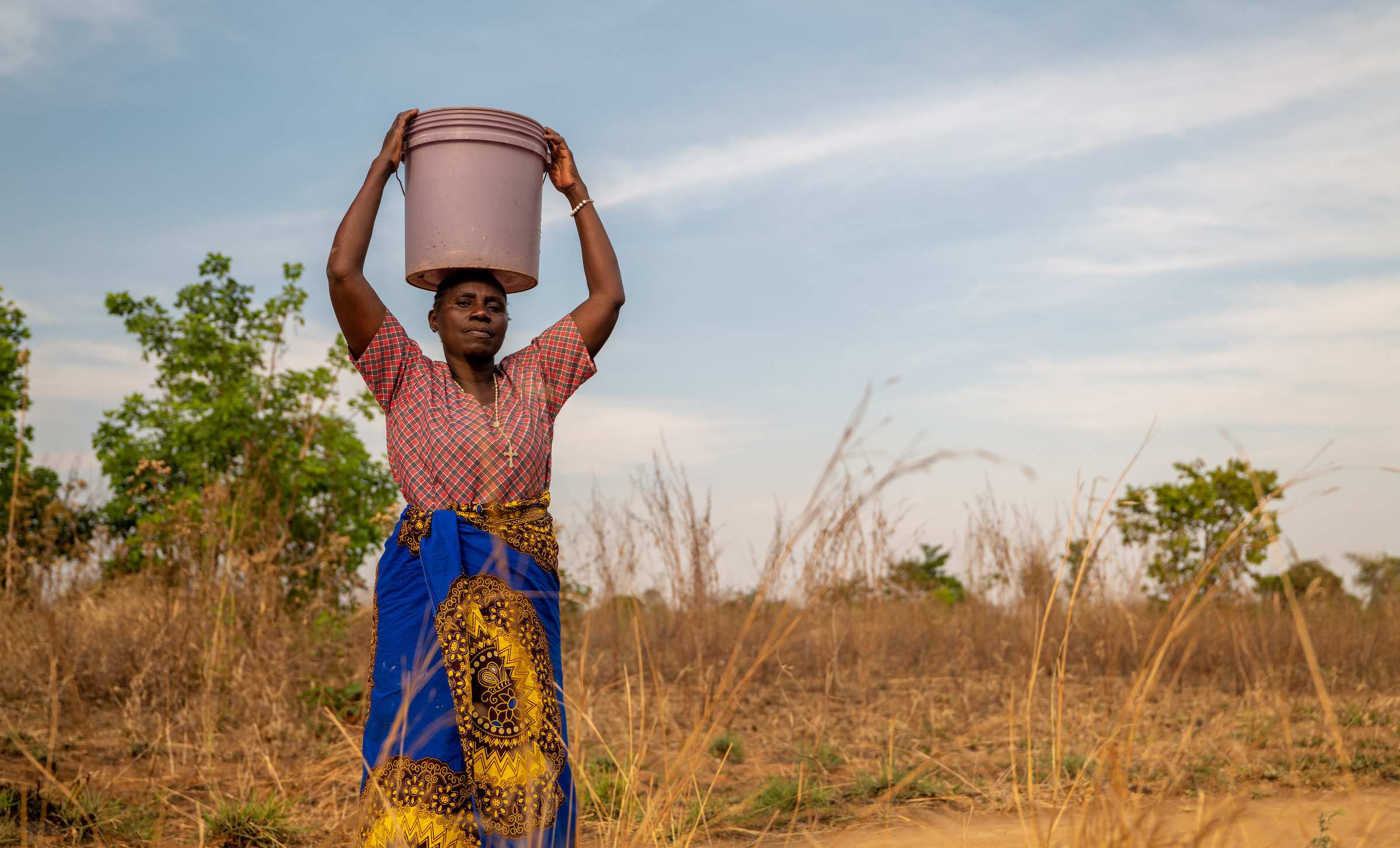 Jen and her children are paying the cost with their lives, their dreams, their futures. It's an outrage. But there is hope as we unite this
Christian Aid Week.
Jen is doing everything she can to earn the money for her children's education. She's growing a miracle crop – pigeon peas. But without help, she is losing profits to unscrupulous middlemen, who steal her ability to provide for her children.
Jen says: 'My heart longs to see our children finish school. These dreams are very important to me, because by doing so, I'll be sure that I am creating a good future for the children.'
With your support this Christian Aid Week,
Jen can take the next step to lift her family out of poverty.
Christian Aid Week your way
Christian Aid Week is all about you! It's about fundraising, it's about celebrating and it's about being with others.
Do you want to do something special with your friends or church this May?
Let us help with the planning. Visit caid.org.uk/diy for extra resources and information, including our
A-Z of fundraising ideas

editable posters and flyers

inspirational stories from fellow fundraisers

checklists
guides.