The story of Tabernacl, Bridgend goes back five centuries...
Tabernacl's roots go back about 500 years to the 'Old Meeting House', established on the outskirts of the old town. Within a 100 years the congregation of the Old Meeting House had crossed the Ogmore river and established the Tabernacl in the middle of Bridgend. Even though there have been changes to the location over the years the Tabernacl has continued to be in the centre of town until the present day.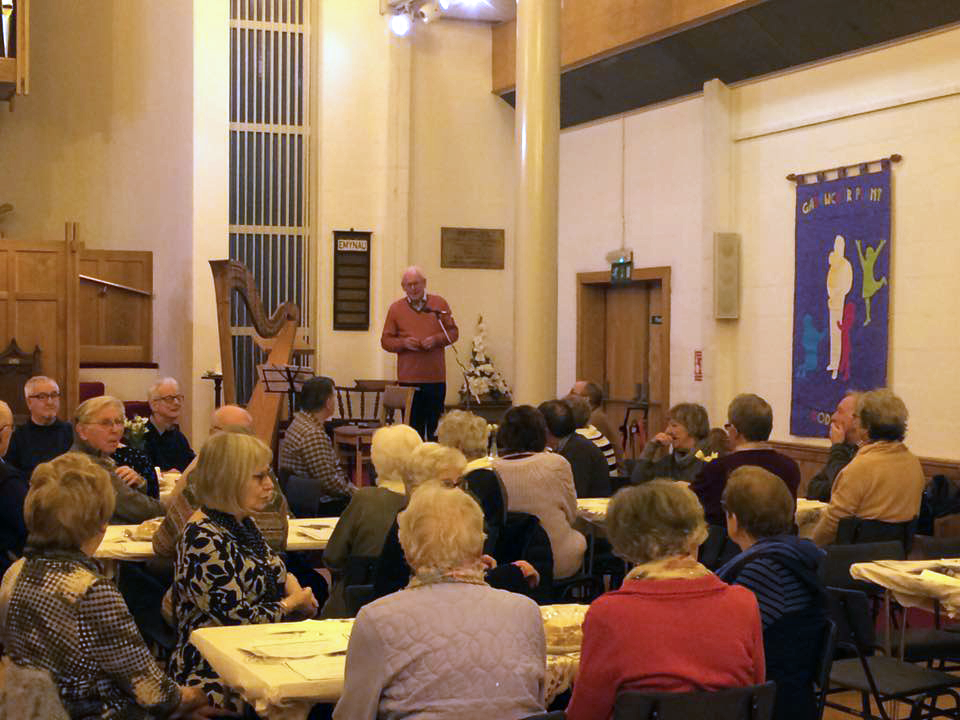 The present building is relatively new it was opened officially in May 1989. It is a modern building, suitable for holding all kinds of events. It is adjoined to the Tabernacl old hall, a multi-use two-storey building that is home to the Sunday school on the first floor, while a nursery school meets during the week on the bottom floor. The building is also used by local choirs and societies.
Like many other towns, Bridgend has seen great changes over the last fifty years. Enormous estates and shopping centres have been built on the outskirts of town, drawing shoppers away from the centre. The busy animal market was moved to Cowbridge, thereby depriving this small, old town, where everybody knew each other, of elements of its character. Many of the dignified buildings have disappeared as well as the small independent shops and the few chapels that are left have been isolated to a large extent in the midst of charity shops, bargain outlets, pubs, takeaways and building societies.
Even so, as Tabernacl is the only Welsh chapel left in town and in the area, the chapel has drawn members who are Welsh speakers from the Cowbridge and Vale of Glamorgan areas, and coupled with the growth of Welsh medium education, it could be said that the chapel continues to be relatively healthy in numbers with many young families joining the services as well as participating in other events.
Tabernacl has a rich, multifaceted tradition that continues today. Music has been important, and the Tabernacl choir organises concerts, both classical and popular, in the building throughout the year. The contribution of women has been vital over the years and this continues as the Pwyth a Phaned group (the social sewing group) meet regularly to socialise whilst undertaking all kinds of craftwork, they also raise money for good causes. Members of Tabernacl have also been prominent in supporting charitable work, this continues with intermittent monthly collections made for local organistations, regular collections for the work of Christian Aid, other national charities and UWI appeals as well as practical support for the Food Bank.
Even though 500 years separate us from the 'Old Meeting House', we continue to offer a spiritual home, a meeting place where people can hear about the limitless love of God and Jesus Christ, and can be strengthened through worship and fellowship to attest to that love and to share it in their daily lives.