The original Hope and Siloh were separate churches, but by the beginning of the twenty first century the decision was taken to join forces, forming the new Hope-Siloh in 2009.
Siloh's buildings were sold and a new and exciting period was embarked upon which continues to this day. Hope-Siloh joined a pastorate with Bethesda, Llangennech, under the leadership of our minister, the Revd Llewelyn Picton Jones.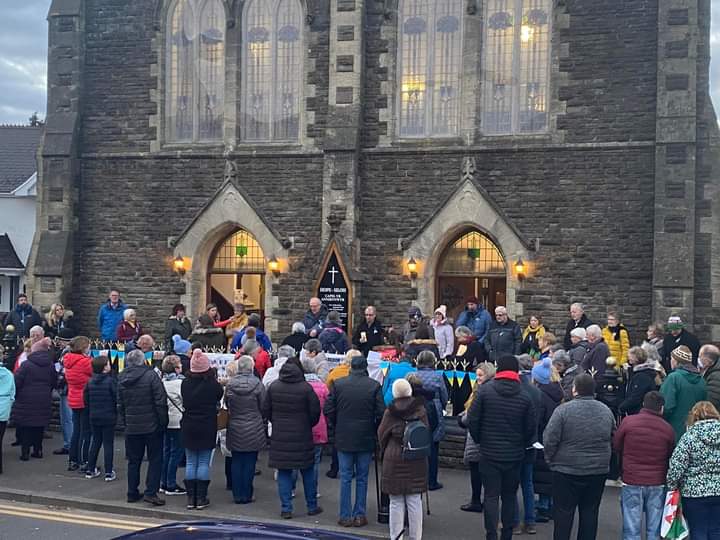 The church is registered with the Charities Commission as a Charitable Corporate Foundation and the buildings are listed (Grade II). The church has a 165 membership, with 44 children and young people registered. We frequently receive new members. Deacons are elected for a period of four years at a time.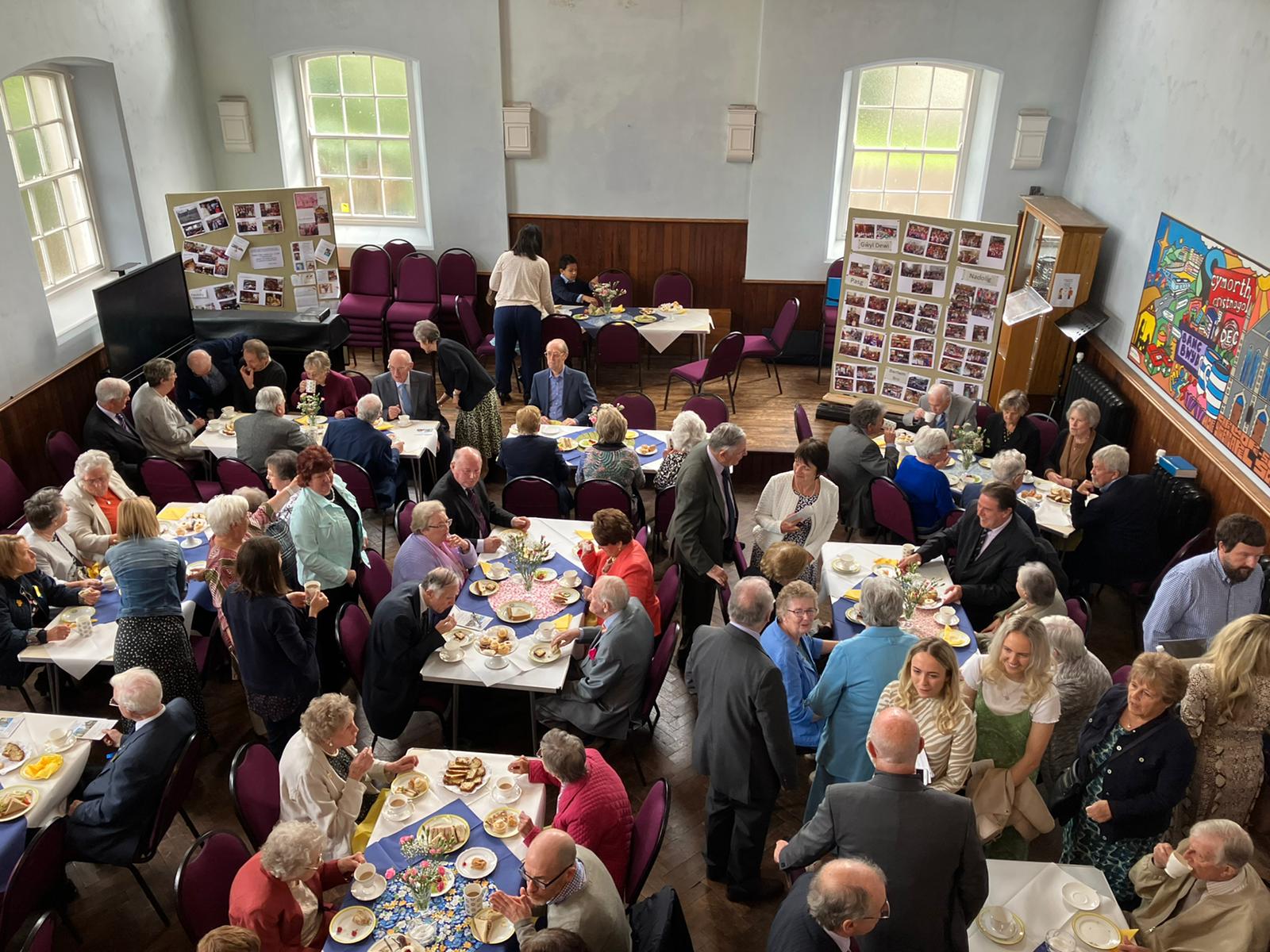 A service of worship is held every Sunday morning at 9.45. The children and young people attend the various services, the children leave the service after their contribution to go to Sunday school held in the two vestries. The children's club and youth club for secondary school children are both held in the vestries on Sunday evening. Our youth also attend an annual Christian summer camp. An interdenominational Bible study is held every other Tuesday afternoon at our sister church, Bethesda, Llangennech.
On Wednesday mornings the church hold a baby club which is open to pre-school age children and their parents. Occasionally the Church's Friends Society organises various cultural meetings, and a coffee morning is organised once a month on a Friday, these events are open to the public. We publish a colourful news magazine of chapel news three or four times a year, we are currently on issue 48.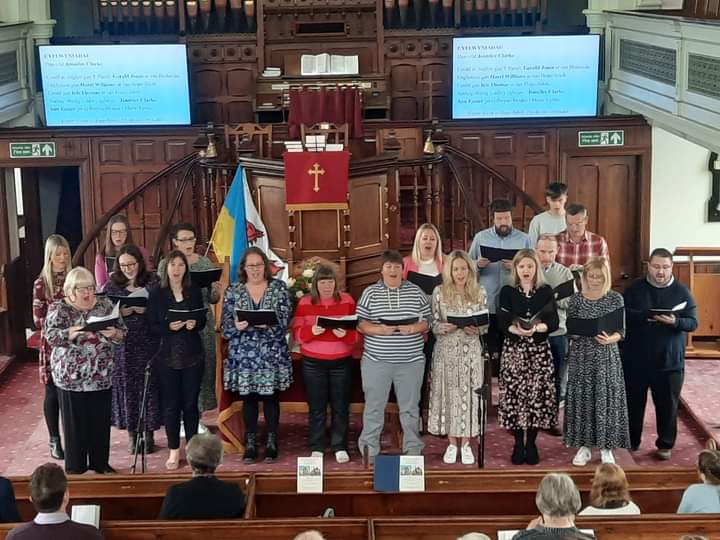 By following Christ's example, the principle of reaching out and offering practical help to others is important to us as a church, our efforts range from working locally with the community to international causes. For example, there is a food bank collection every Sunday and Hope-Siloh is registered as a Fair Trade Church also. Our latest venture is to open our vestry to the public at lunchtime twice a week in order to offer a light lunch and company in a warm building. Under the auspices of World Vision the church sponsors a child each year in countries such as Mozambique and Ethiopia. At present we are sponsoring a six year old girl, Phul Kumari in Nepal. Every year we also support the Christmas Box scheme run by Operation Christmas Child. We also frequently support other international charities such as Christian Aid as well as local charities.
With a view to further developing our church we are harnessing the potential of new technology. Our high spec touchscreen has totally changed the Sunday school and youth club experience and the large screens, cameras, computers, laptops and sophisticated sound system has enabled us to transform our services and various activities. As a result, we have been able to take our testimony out beyond the chapel walls through the medium of our website, YouTube, Facebook and Twitter, and our wide database of contacts for emails. Through investment in this essential equipment we are indebted to the Pantyfedwen Trust, and also for significant support from outside of Wales given by Westhill Endowment, Birmingham.