Yn 2017 fe ymwelodd y Parchg Robin Samuel, Richard Outram a Rhodri Darcy ag Ysgol Thomas Bevan yn ninas Tamatave, Madagascar, fel rhan o Apêl Madagascar yr Undeb. Dyma ohebiaeth gan brifathro'r ysgol honno wrth iddynt ddathlu'r Pentecost eleni.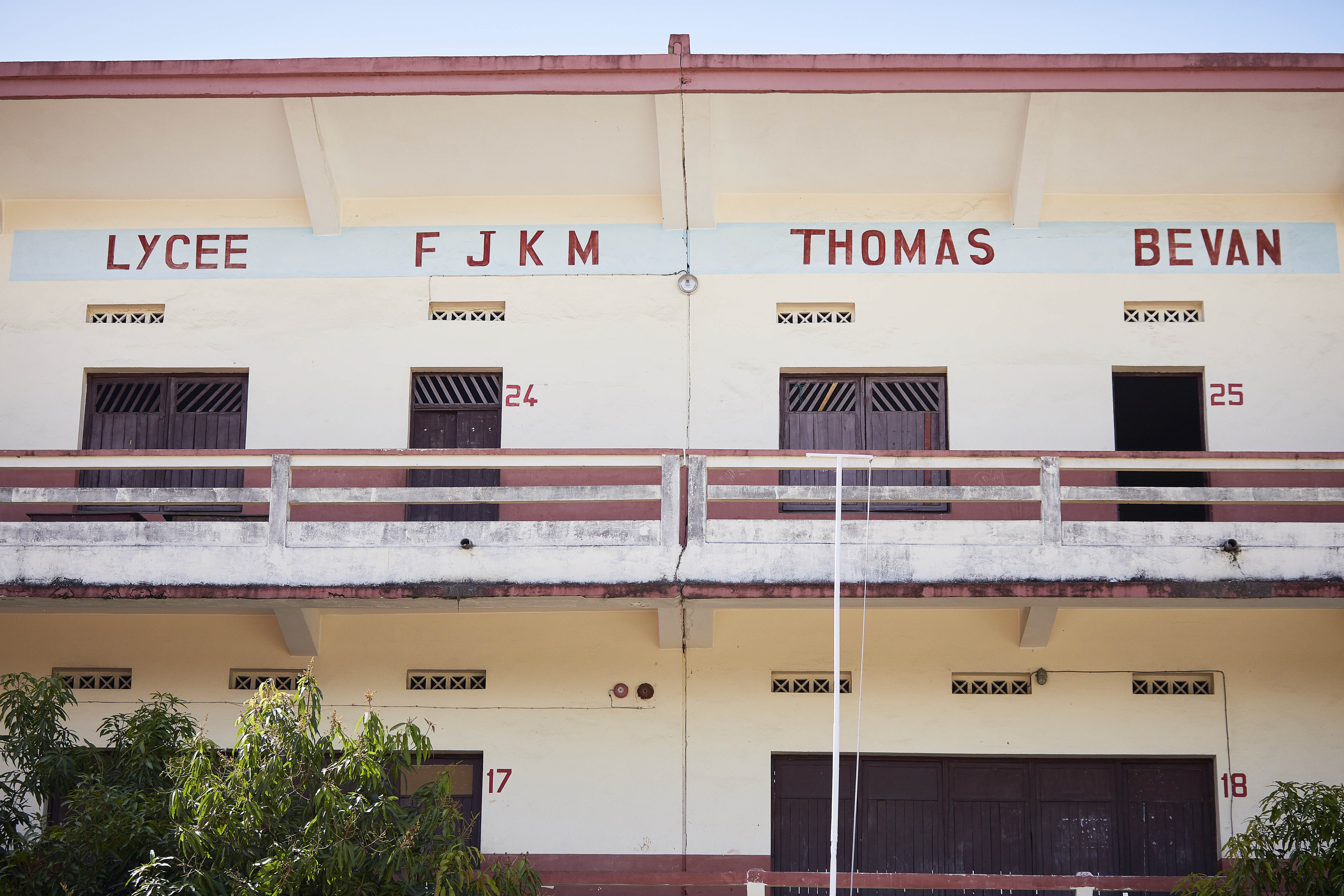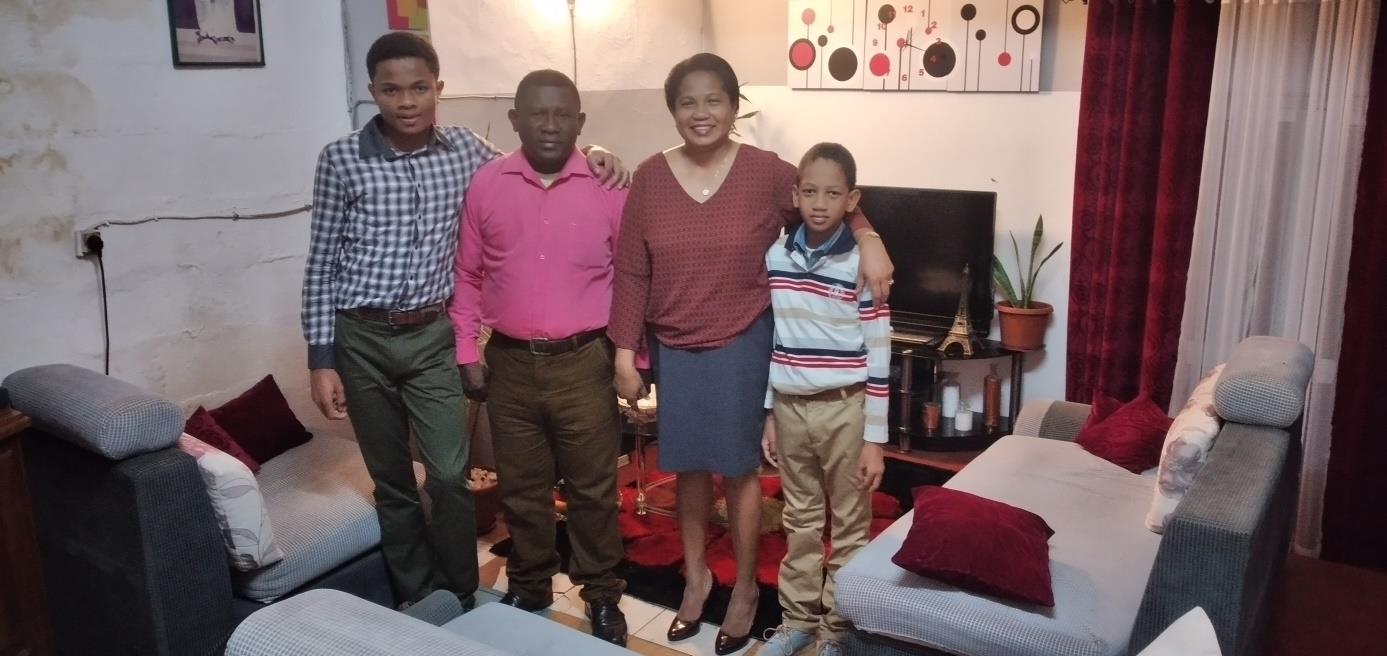 Mae Gideon (yr ail o'r chwith) yn brifathro ar un o ysgolion uwchradd mwyaf y ddinas, sydd wedi ei enwi ar ôl cenhadwr o Geredigion a drawsnewidiodd Madagascar ddwy ganrif yn ôl. Bryd hynny, fe deithiodd Thomas Bevan gyda'i deulu a'i gyfaill, y cenhadwr David Jones ar fordaith heriol a pheryglus i'r ynys bellenig. Bu farw eu teuluoedd a Thomas Bevan ei hunan yn fuan ar ôl cyrraedd, ond fe saif yr ysgol heddiw i goffáu gwaith y cenhadwr. Yn y llun uchod fe welir y prifathro gyda'i deulu; ei wraig Tendry a'u meibion Nehemie a Daniel.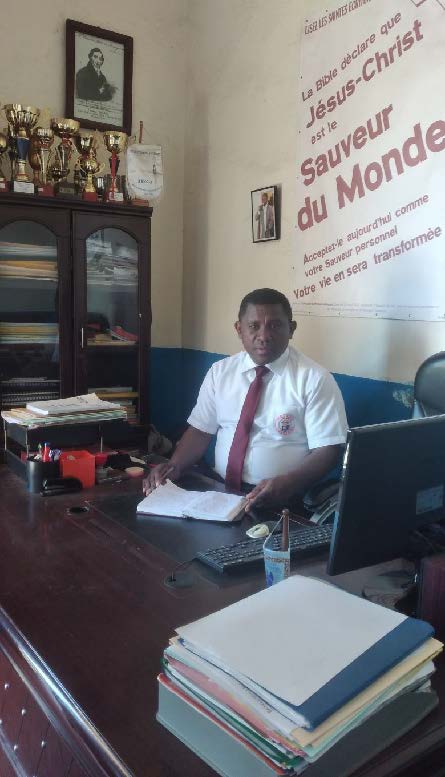 Dyma swyddfa'r prifathro yn Ysgol Thomas Bevan, gydag arwyddair yr ysgol yn dynodi pwysigrwydd ffydd yn Iesu Grist. Uwchlaw'r cwpwrdd fe welir llun o'r cenhadwr ei hunan, Thomas Bevan. Fe ddywed Gideon
My family wishes a happy pentecost to all of you, and I hope you are well by God 's grace.

I'm very glad to write to you and send some photos for us.