Salem is situated in the small village of Llanbedr-y-cennin in the Conwy valley. We are a church of 30 members of all ages, and even though there are only 7 who regularly attend, when there is a family service, about 65% of our members attend, as well as friends who are not members, such as the parents and families of the children who attend the church club. We meet socially after worship, with each family taking turns to prepare the tea. These occasions are lovely, when the whole family comes together.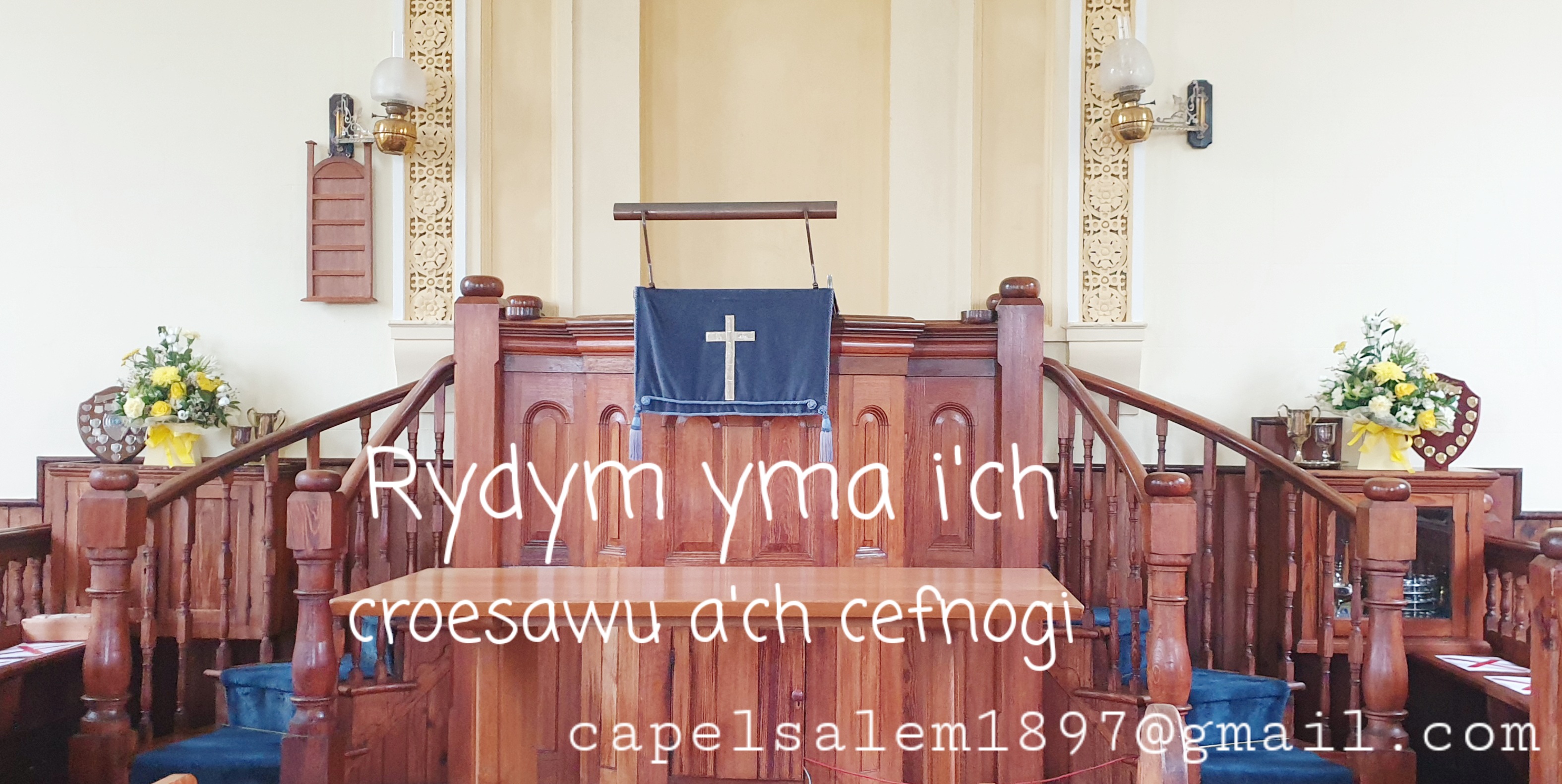 It was wonderful to receive an invitation in March 2020 to join with the new Nant Conwy area pastorate, calling the Reverend Owain Idwal Davies to be our minister, and it was Salem's honour to be the hosts for his ordination meeting in June 2021, welcoming Owain and his family to Salem, even though they are not strangers to us. There has been a link between us for many years as Owain's father, the Reverend Eryl Lloyd Davies had been a caring minister for us, and also the years of happy collaboration with Tabernacl, Llanrwst, the mother-church of the church family.
There are 13 chapels in this new pastorate, and this means that there are many challenges in organising services under the care of our minister, especially in such a rural area. For convenience and ease, the pastorate has been separated into small clusters within areas, with the minister holding a monthly service in each cluster, rotating the location of the services, as members we are encouraged to attend the service in whichever chapel is the host that week. Our cluster includes the Presbyterian churches of Tal-y-bont, Ty'n-y-groes and Seion Rowen as well as us in Salem. The three Presbyterian churches have been meeting on Sundays for many years, rotating their meeting places accordingly. We have been worshipping happily with these three churches during August, and more often than that during recent years. We were encouraged, as we established a new pastorate, that we should hold an united service more regularly, and as this had been suggested in our church meetings during discussions regarding joining with the new pastorate, it was agreed that we should in the short term all worship together with Tal-y-bont, Ty'n-y-groes and Rowen churches on more than one Sunday; but also ensuring that two services a month happen at Salem, be they united services or not – all the better if they are. This arrangement will enable us to continue to hold the family service which is so important to our church.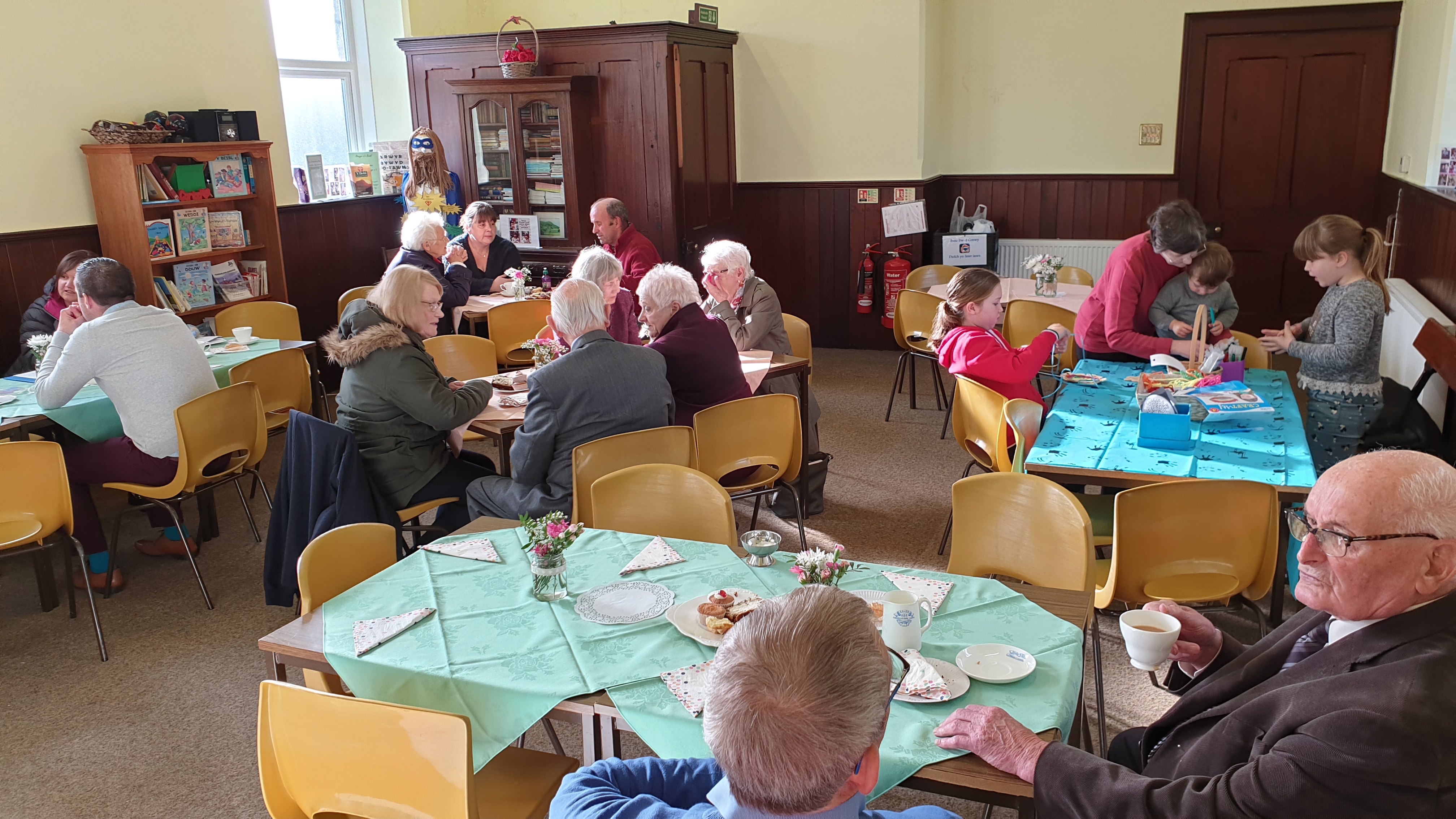 In 2022 the present Salem building will be a 150 years old, this is a cause for celebration, as well as getting a new minister, and through reviewing our Sundays at the end of 2021, it is the members' wish that we look to the future and the long term and to ask the members of Tal-y-bont, Ty'n-y-groes and Rowen churches to consider discussing uniting the four churches in order to create a Unified Welsh Church in Bro Caerhun. in 2022, this is what the story of the provision for children and young people will be for the four churches – another reason to celebrate and to step in hope towards the future, we pray for God's blessing on all of this.