Originally, the Independents' place of worship in Whitland was Soar, a small chapel on the outskirts of town, the Independents' cause there dates back to 1855.
Due to the arrival of the railway, Whitland developed quickly. The members of Soar felt they needed a much larger place of worship and one that would be in the middle of the town's hubbub and actitivites. An appropriate site was found, the Tabernacl was built in 1873 and opened in 1874. This was a dignified looking building with room for 650, even though the membership was 120 at the time. The building cost was £1,600, but it was cleared completely within four years.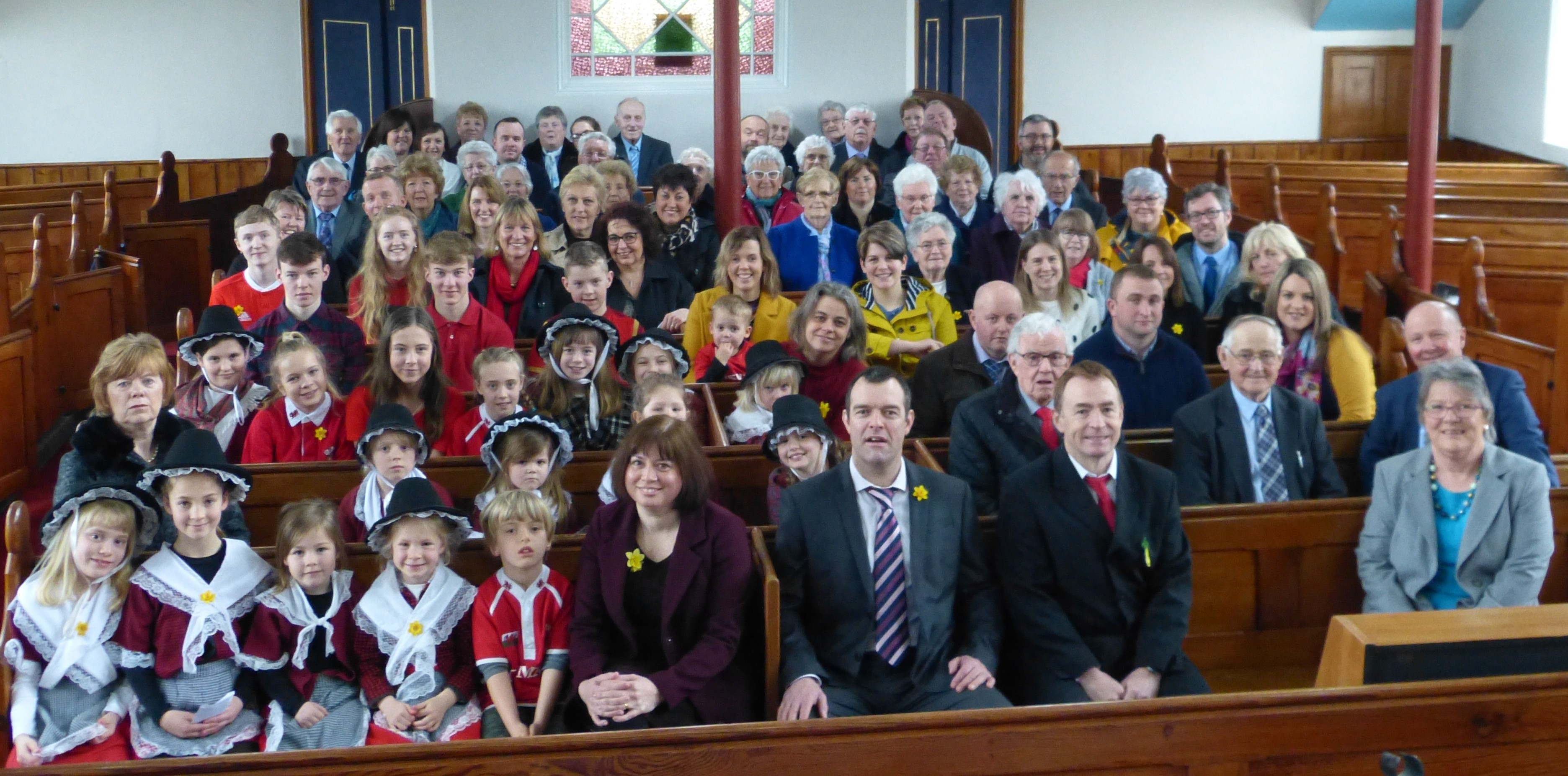 The first minister was the Revd William Thomas, he was minister first to the churches of Soar and Bethel Llanddewi, and then to Tabernacl, for a total of fifty three years.
He was followed by the Revd Gwilym Higgs, who was faithful to the pastorate for over forty years, retiring in 1949. The Revd Huw Francis was then established as minister in Tabernacl as well as Bethel Llanddewi, in October 1950. He became minister for the gospel and a faithful shepherd for 29 years.
In September 1981 the church of Trinity Llanboidy joined the pastorate and the Revd Tom Defis was ordained to minister in the area. Then, between 1995 and 1999 the Revd Llewelyn Picton Jones was a minister for the three churches. In July 2002 the Revd Jill-Hailey Harries, herself from nearby Landysilio, became minister for the pastorate. At present, our minister is the Revd Guto Llywelyn who was established in May 2013.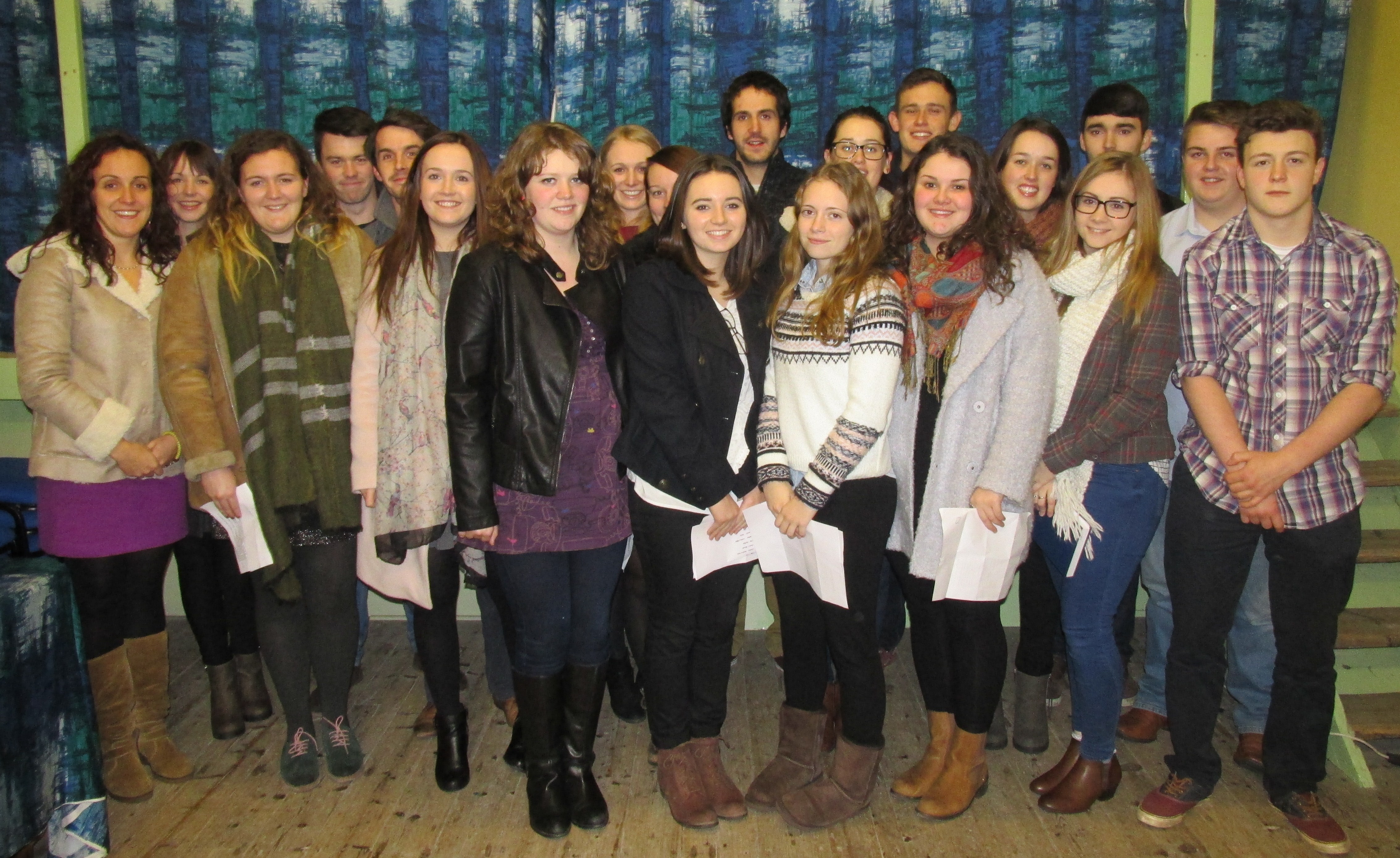 As with other churches, the membership has decreased and we are 115 members at the present time, which is close to the membership number back in 1874. We still remain a lively and friendly church. We have around 20 children and young people in the Sunday school and youth club and they remain very faithful. As well as this the Cultural Society meets monthly and is very industrious. We also have a Bible Reading Group for pastorate members and friends that has around fifteen people attending.
Television screens were installed in the chapel in 20218 and in 2019 the first ever book telling the history of the Tabernacl was written and published by the author and historian Denley Owen from Llandovery.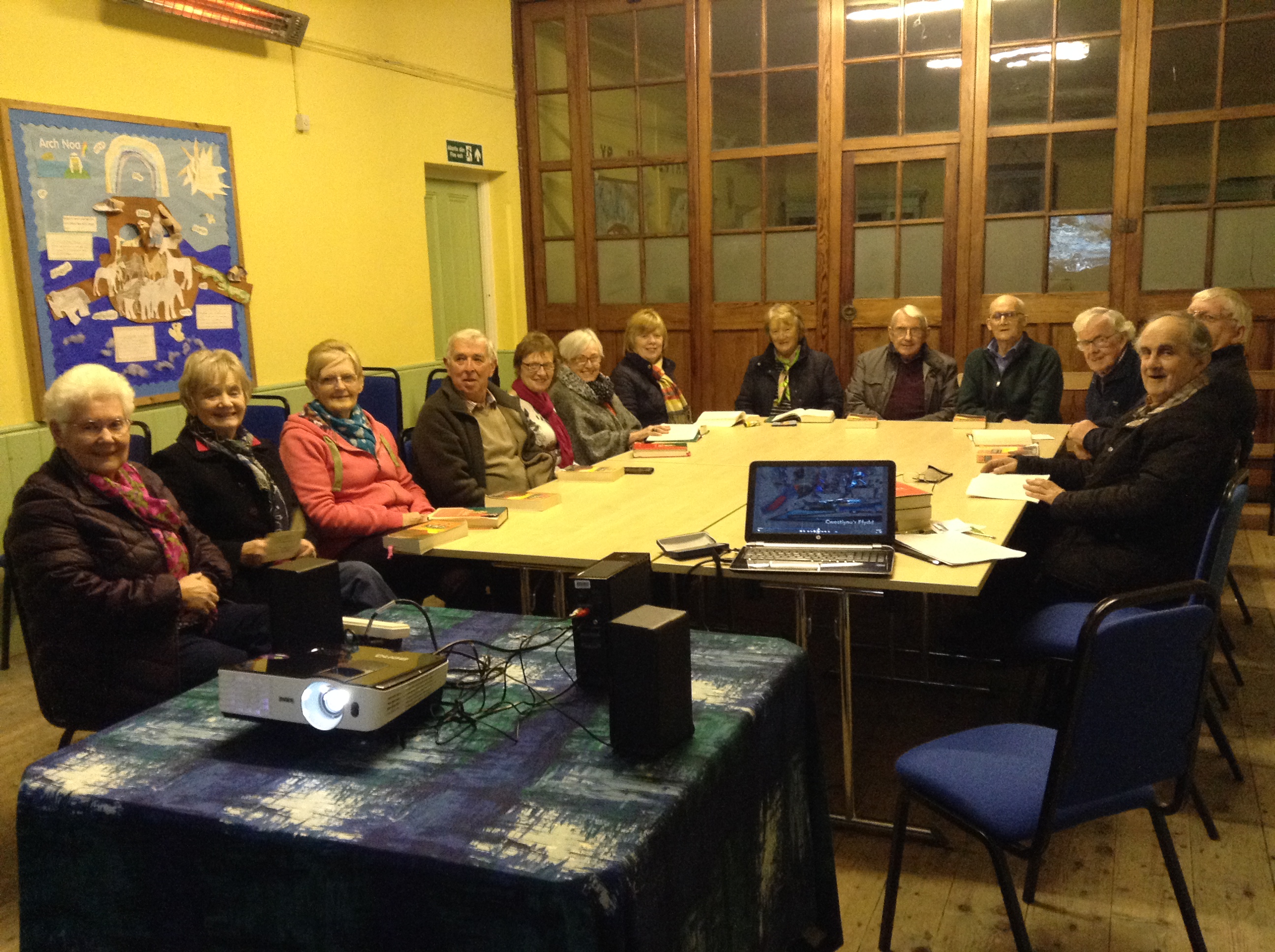 As with everybody else Covid has had a huge effect on us. The chapel was closed for months, for the first time ever. We reopened when we were allowed to, trying to continue with worship whilst taking every precaution. We are trying to adapt to this new and challenging time and are considering the way ahead over the years to come.
At the beginning of a new year, 2022, we are – as Dafydd Iwan sang – 'Yma o Hyd' (Still Here)!