Timeline
1800: The Independents meet at Penybryn farm. Sunday school was held regularly, and occasionally students from the academy in Wrecsam came to hold services.
1813: A building was adapted on Penystryd farm in order to worship there. Mr Benjamin Evans from Rhuthun came to preach there frequently. The congregation increased and a small chapel was built along with a house and stable near to the the Penystryd crossroads for a cost of £200.
Mr John Griffiths, a native of Tre-lech, took care of the church and he was appointed soon after the chapel opened. Because he worked as an animal surgeon, he gave his services without charge.
1817: Because of the increase in the membership a new chapel was built at a cost of £400. It was named Pisga.
1840: Samuel Evans, a native of Penycae, near Wrecsam, took over the pastoral care of the congregation. He walked there from Penycae, some 11 miles every Sunday and sometimes during the week too. He and his wife kept a shop in Penycae. He gave his services without charge also.
1843: Samuel was ordained as a minister for Pisga. For twenty two years he continued to walk or ride there every Sunday and midweek, the journey took him five and a half hours. On the journey locals would invite him for tea and ask him to baptise their children, he stated that he had baptised 2,000 during his ministry.
1871: A testimonial was made for him for the sum of £118. He finished his ministry having served for over forty years.
1888: Pisga as well as Nebo Bwlchgwyn called Mr Ben Davies from the Bala academy to serve. He was ordained and he was there for around three years when he moved to Pant-teg, Glamorgan.
1898: The church called Mr Tonlas Hughes from Bangor college to serve. During his ministry, in 1908, the chapel was refurbished at a cost of £600.
1900: Because of the war, the centenary celebrations were postponed until 1900 the Revd Vernon Lewis and the Revd Elfed Lewis both preached.
1945: The Revd O. J. Hughes became minister for around five years.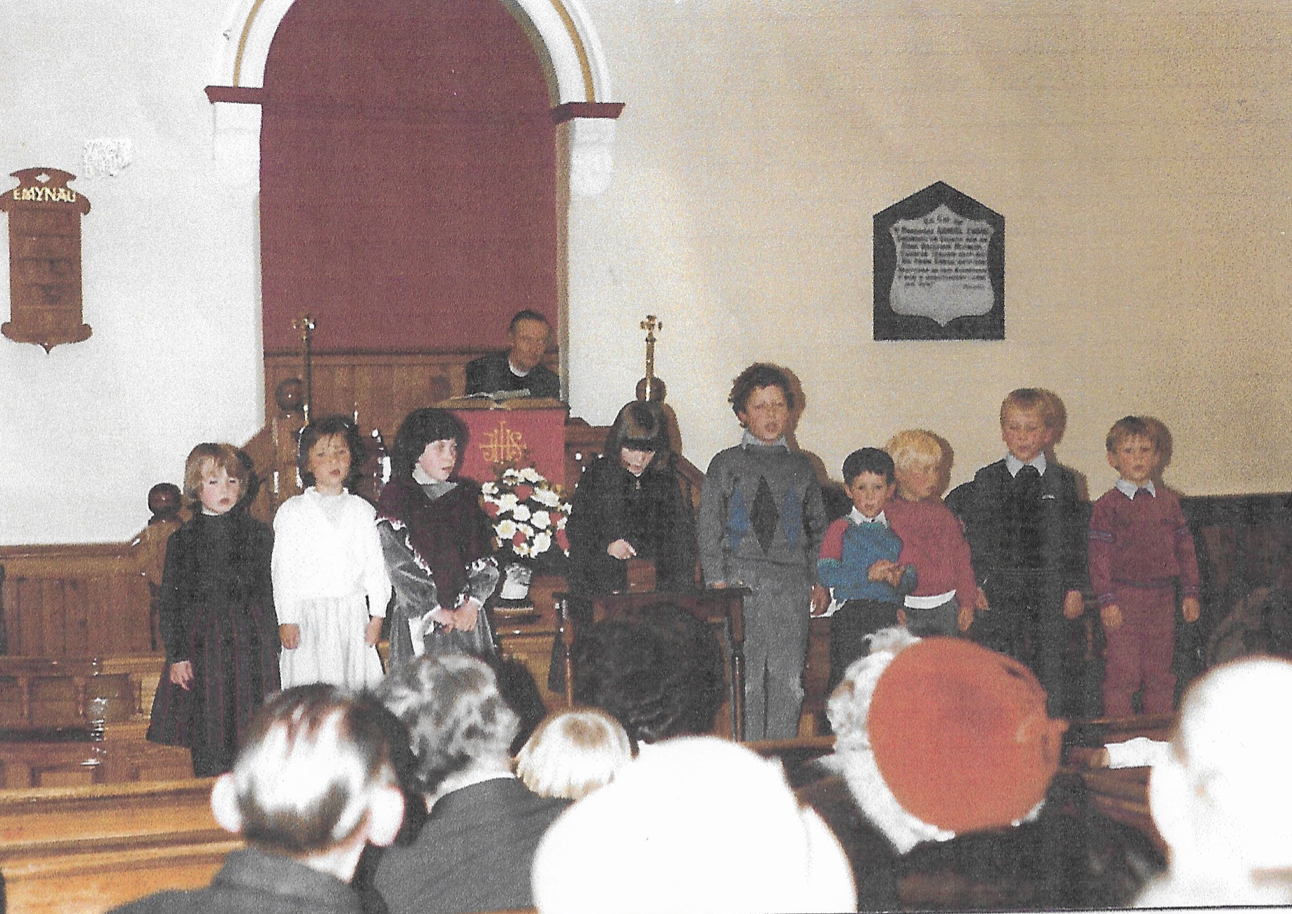 1972: The Revd Giraldus Morris from Coedpoeth became the minister for two years.
1976: The church joined with Salem Coedpoeth, and Nebo Bwlchgwyn, to call the Revd P. Bromley Rees from Brynaman. He was here until 1985. He returned as part-time in 1990.
During these years a great change happened in many villages in Wales. Many farms were sold. As a result there was a huge decrease in membership in Pisga and Bethania (Presbyterians).
1989: It was decided to unite both Sunday schools, and in 1990 it was decided to unite both congregations using both chapels every other Sunday.
2005: With costs increasing, it was decided that we should worship in one building. An architect was appointed to give his opinion on which chapel to keep. His advice was that Pisga should be kept. The decision was taken unanimously to accept his advice. He then created a plan that would transform Pisga into a 'new' chapel for all along with a new name. The money from selling Bethania, monies from a will and also the sale of Tabernacl, Graianrhyd made this possible A legal agreement was made between both denominations.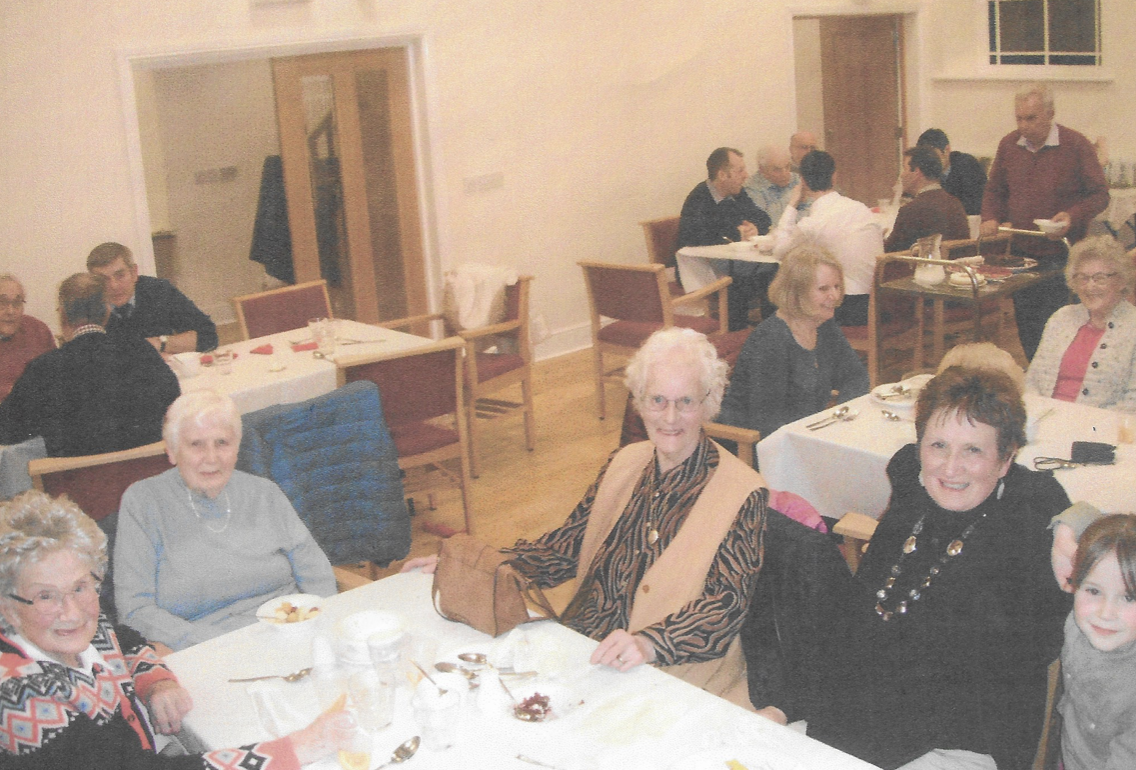 The plan was implemented. There would be room for 100 to worship with a gallery to be used as a rehearsal/prayer meeting room to hold 50. Near the entrance, a toilet, kitchen and small meeting room were installed.
2011: Everything was moved out of the chapel. The members were very busy with the work. The seats and the wooden floor were sold, the pulpit was kept and furnished with wheels in order to be able to move it as needs be.
2012: The work was commenced in February 2012. In the meantime the members were meeting in each other's houses to worship each week. A new experience! Everything came together miraculously. New chairs and a new organ were also installed. We were fortunate to have the Revd Trefor Jones Morris as our minister.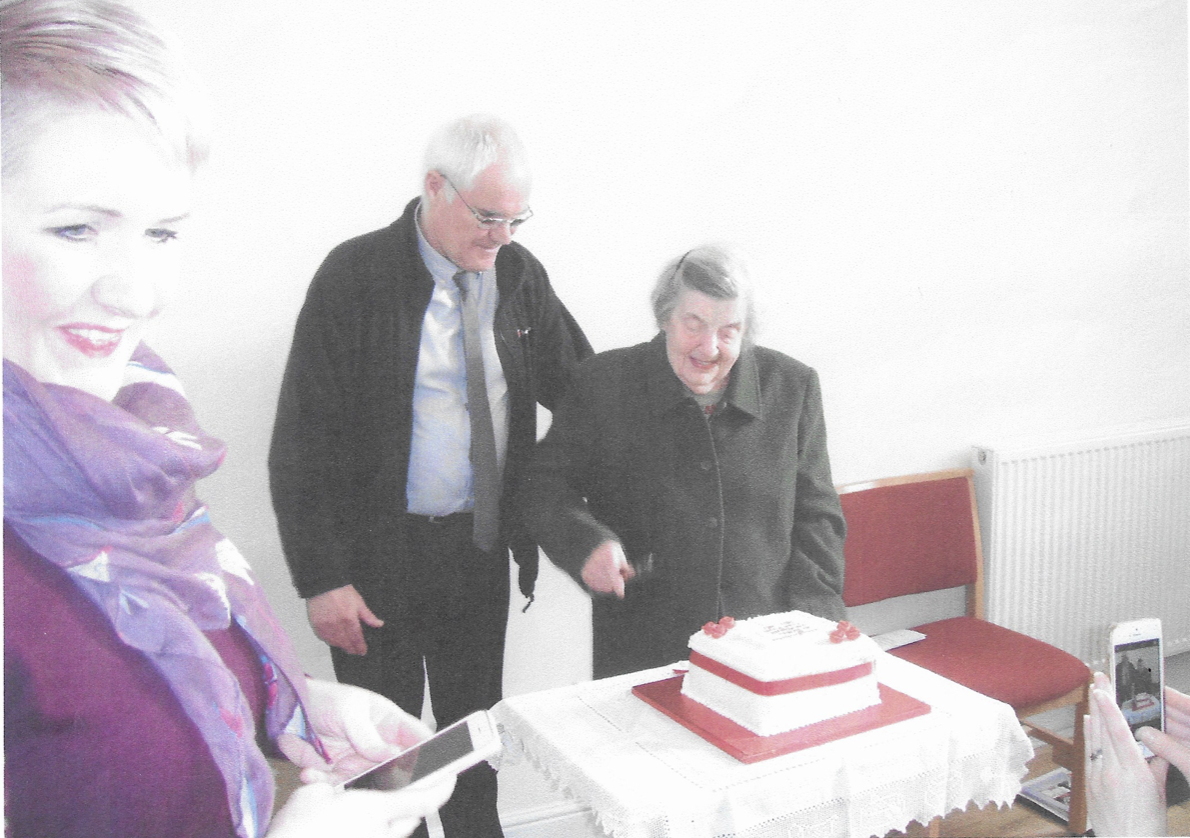 Today, the members of Pisga and Bethania worship together happily. We are an interdenominational church now called Bro Tegla church, it is used by the Welsh society and the local Merched y Wawr. The building became a multipurpose one.
Recent times were hard during the pandemic. But through the medium of the phone and Zoom we were able to worship together frequently. We are now back in chapel every Sunday at 5pm. We have around 40 members and around 50% attend on a Sunday. Even though we do not have a Sunday school, the children are always willing to take on special occasions. If we do not have a minister, we hold a prayer meeting.
Many things have changed since building Pisga, and the saints who started the work here in a barn in Penstryd have long since left us. But there remains in the new Pisga those who are of a similar mind and spirit that care for God's cause in the area. We look forward with confidence to the future and we pray that we will be given the strength and the grace of God to be able to react to his call.