Capel Coffa was built a little over a hundred years ago (built in remembrance of the Reverend Cadwaladr Jones) on the site of the original chapel, called Penygarnedd.
At the time, the 'new' building was erected because the old one was no longer suitable for the Independents' needs in the locality. A hundred years on, history is repeating itself today. Once again, the building is not suitable; this time not because the building was not big enough for the congregation but because the Capel Coffa was too costly to run with so few members.
Interestingly there is a clause in the deeds that note if the building was to cease being useful that the members had the right to move somewhere else as long as that new place was within five miles of the old building.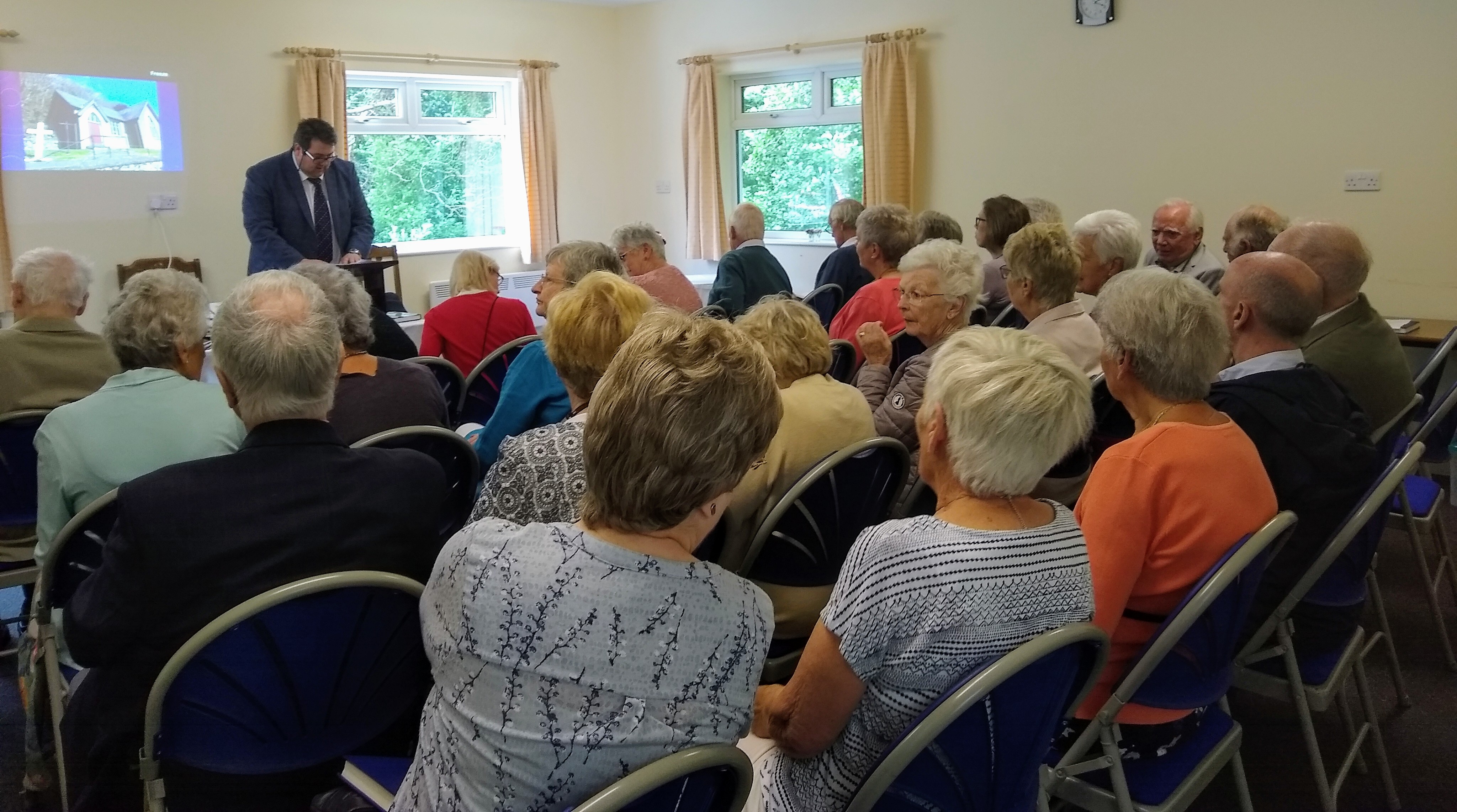 At present, there are twelve members on the books. For a small group, the upkeep of the building was difficult and we would have had to look to spend a great deal in the near future in order to satisfy the needs of our age. It was the belief of the present members that it is better to continue the church in Llanelltyd rather than to try and maintain the building, and it was decided that we should move to a new place rather than bring the church to a close. It must be stated that this was not an easy decision to make, there are many memories linked to our places of worship and we should disregard those memories at our peril. But now we are ready to create new memories.
So, on Sunday 30 June 2019, the doors of Capel Coffa in Llanelltyd closed for the last time. A beautiful service was held at the doors of the old building, led by the minister, the Revd Euron Hughes, in the company of present members and friends of the Dolgellau, Dinas Mawddwy and Llanelltyd Independents' pastorate. The members were led in prayers and through singing hymns before processing with the Bible to its new home.
Capel Coffa's services are now held at Llanelltyd village centre. By now we are fortunate to be able to make use of the public broadband system installed at the centre, so that we are able to share our services with congregations from other churches, and that we, in turn, may listen to services from other areas.
As members, we extend a warm welcome to anyone who wishes to join us in our warm and cosy new home on the second and fourth Sunday of the month at 2pm.
The service on the second Sunday of every month is led by our minister, the Reverend Euron Hughes.